Contact Lens Exam At Harrington Vision Center
Contact lenses are a great alternative to wearing glasses. Getting contacts can change your appearance. Since there are no frames blocking your view, you will be able to see without obstruction. Finally, they don't get fogged up or wet when it is cold or raining outside. Most people can wear contacts even if you have an eye condition or disease. Our optometrist at Harrington Vision Center in Florence, SC will be able to find a contact lens that work for you. If you are thinking about getting contacts, you will need to have a contact lens exam .Here is what you should expect during your visit.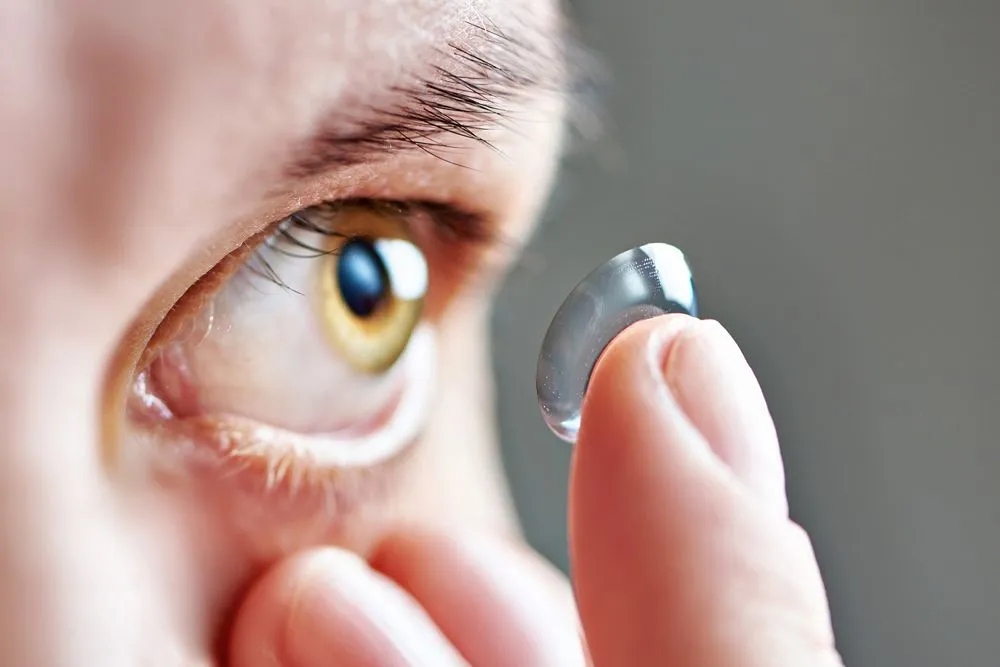 Determining Your Prescription and Measurements
During your first contact lens exam, our optometrist will determine your prescription. This is done the same way that your eyeglass prescription is determined. Contact lenses are not one-size-fits-all. Therefore, your optometrist will need to measure the size and shape of your eye.
Deciding the Best Contact Lens for You
During the next part of the exam, your optometrist will talk to you about your lifestyle. This will give him or her an idea of the type of lenses that would be best for you. If you have hard-to-fit eyes, your optometrist will discuss your hard-to-fit contact options. If you can wear traditional lenses, you can choose from daily lenses, bi-weekly lenses, or monthly lenses.
Contact Lens Teaching
When your optometrist finds the perfect lenses for you, you will be given a trial pair. A contact lens tech will teach you how to put your contacts in, how to remove them, and how to care for them. That same day, you will take your lenses home and wear them for a week or two.
Follow-Up
After wearing your contacts for a week or two, you'll return to the optometrist for a follow-up. At this time, you can discuss any issues with the lenses and changes can be made. If you are happy with your contacts, your optometrist will order your supply.

Contact Our Harrington Vision Center in Florence, SC!
If you are thinking about getting contact lenses, you should make an appointment with Harrington Vision. We treat patients in the Darlington and Florence areas. We can find you contact lenses that are comfortable and beneficial, just as your glasses. Call today at (843) 662-0691 to schedule your appointment.