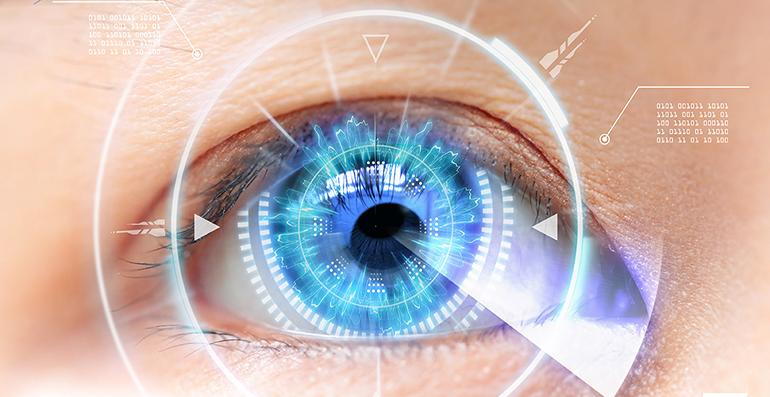 Eye Care and Check Ups
According to the American Optometric Association, you should have a routine eye exam every year. Many people will only make appointments with an eye doctor when they start to experience a problem with their eyes. Waiting for a problem to occur can lead to serious eye damage or vision loss. It is crucial to schedule an eye appointment with our family eye doctors at Harrington Vision Center in Florence so that your eyes can be evaluated for any eye conditions or diseases.
Vision Changes Occur Gradually
In many cases, vision changes occur gradually. Frequently, they happen so gradually that you may not even realize it. During your annual eye exam, our eye doctors will perform a visual acuity test to determine if your vision has worsened so that we can provide you the necessary eye care that you need. Our eye care center also provides pediatric eye care for little ones. Children need to have regular eye care in order to treat any eye conditions that may affect with their vision.
Many Diseases of the Eye Show No Early Symptoms
There are a few diseases of the eye that show no early symptoms. If you don't have your eyes examined regularly, you may not know that you have one of these diseases until loss of vision occurs and maybe permanent vision loss. There is no cure for conditions such as glaucoma, macular degeneration, and diabetic retinopathy. There are, however, treatment methods available to slow the progression of the disease. The best way to prevent permanent vision loss is to begin treatment early.
Diagnose Health Conditions in Their Early Stages
There are a few conditions and diseases that can be detected during your annual eye exam. In some cases, the eye condition can be detected before it is diagnosed by your primary care physician. A few of these conditions include:
Diabetes
Hypertension
Lupus, multiple sclerosis and other autoimmune disorders
Thyroid disease
Brain tumors
Eyeglasses and Contact Lenses
If you want to get new eyeglasses, you are going to need an updated prescription. Your current eyeglass prescription is only valid for one year. If you plan to get new glasses, you should have an eye exam every year. The same is true with contacts. If you run out of contacts and you need to order a new supply, you will need a valid prescription. If you have an annual eye exam, you won't need to worry about having an outdated prescription.
It is essential to the health of your eyes and your overall health that you make annual eye appointments with Harrington Vision Center in Florence. Our optometrists provide full eye care services, including family and pediatrics eye exams. Call our Downtown Florence center at 843-662-0691 or our West Florence center at 843-669-2020 today.